Here are some Handy Handouts and activities may help you to begin understanding what autism means to you, but where do you start?
PLAN A
Focus on how amazing you are. What do you know about yourself? What things can you do really well and that really interest you? You could draw or make an All About Me visual to show how much you already know. See the example below.
Do you know lots about certain topics? Are you a mathematical whiz? Is learning about planets and space your favourite topic? Are you more physical and love to run, spin and jump?
How do you communicate? Do you prefer words, words and pictures? Or all pictures? Texting or using Whatsapp™ Emojis™ or real faces?
Do you find starting a conversation confusing? How about making new friends? What works really well for you at home and at school?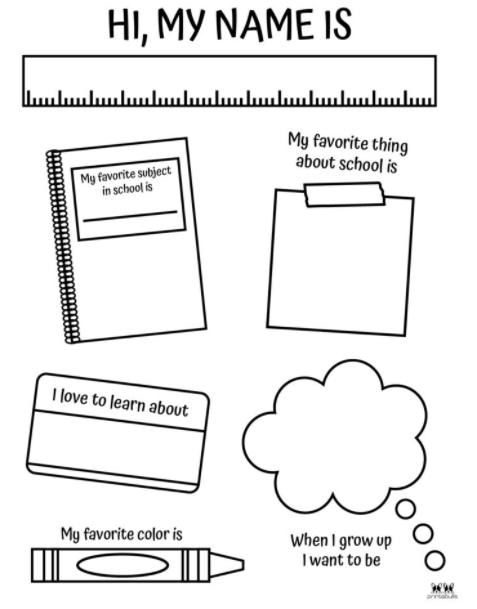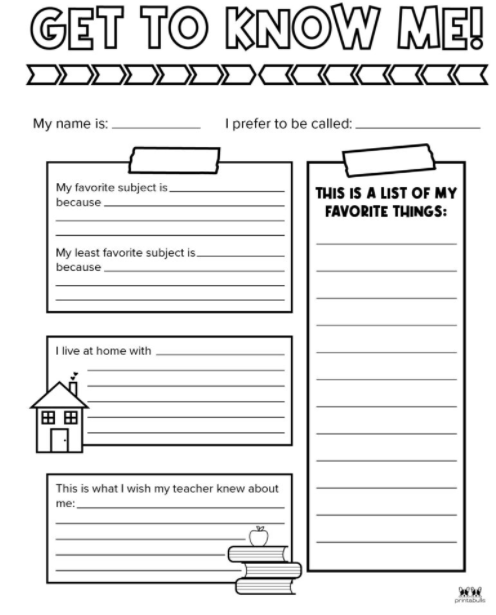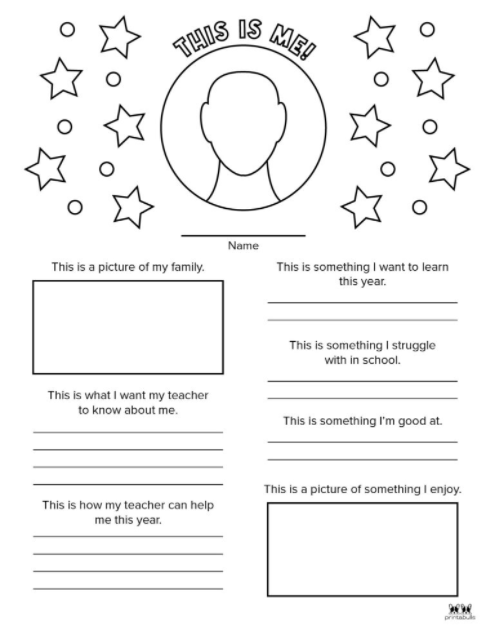 Sometimes it can be difficult trying to explain what autism means to you. Maybe this visual could help you.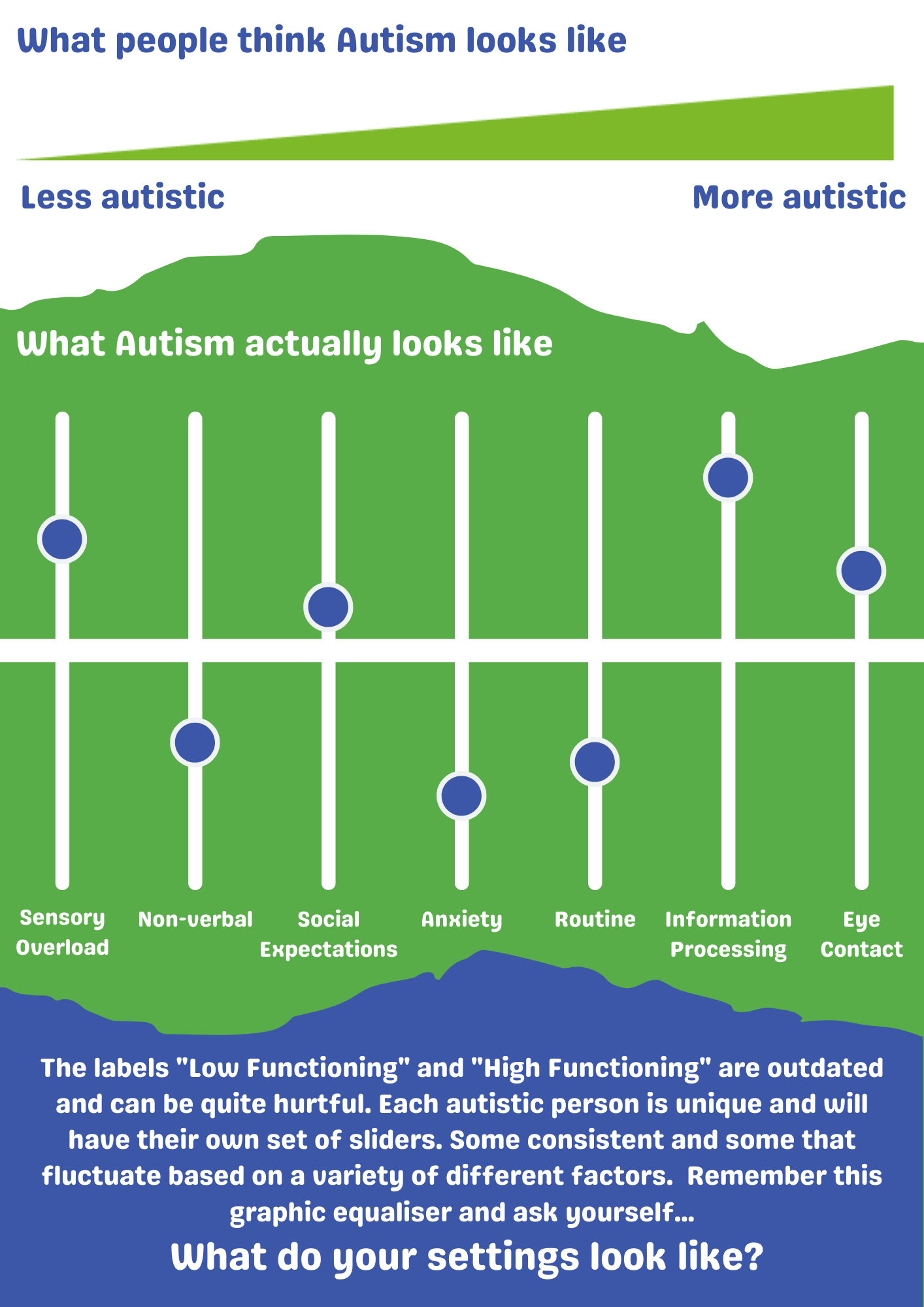 PLAN B
Share your 'All About Me' with your parents / carers and school to come up with a list of what you might like some help with and who can help you.
Do you finding changes challenging or dread special events like Christmas? Do particular smells make you feel really sick? Are you actually sick? Are rooms too noisy or busy? Do you find understanding feelings/emotions confusing? Is social interaction really tricky? Does it 'drain your battery?'
How is your emotional battery energy today?

YOU ARE NOT ALONE! There are lots of people out there ready to help you, just ask :-)
And if asking for help is tricky try using a flow chart like this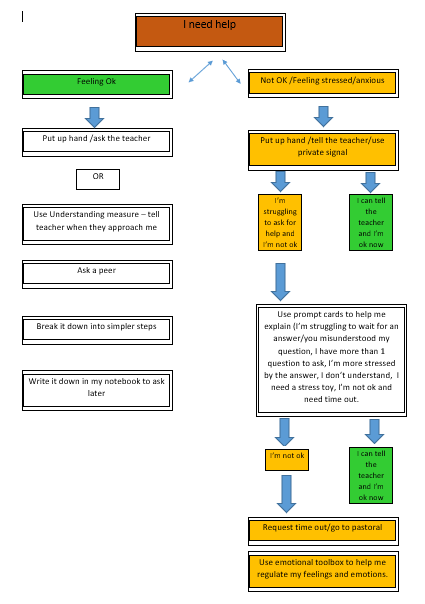 There are some more ideas on the website to help you and your parent/carers - start exploring!
There are some examples below that might help you get started