What are we reading?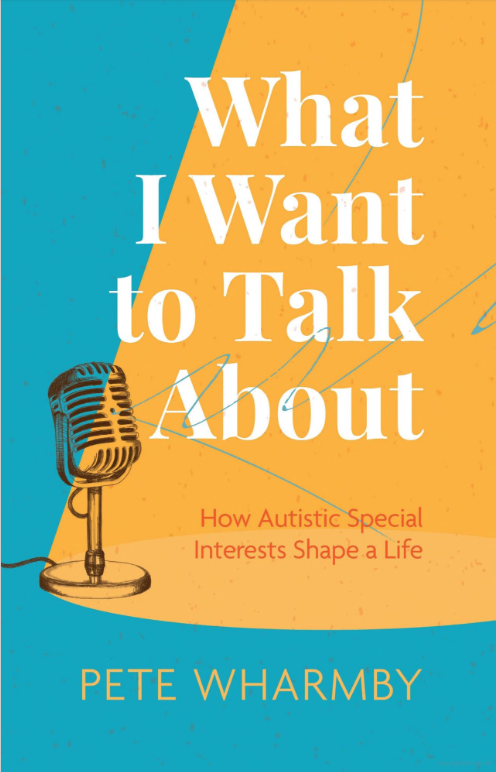 Title: What I Want to Talk About: How Autistic Special Interests Shape a Life
Author: Pete Wharmby
What is it about?
Through his own areas of special interests, Pete explains how they are 'vital' to his everyday abilities and capacities and, in many cases, how he makes sense of the world. He also offers his own experiences of the impact of 'taking them away' or restricting access to them.
Who is it for?
An incredibly insightful book to help non-autistic teachers, parents and carers better understand the purpose of the 'intense' interests some experience, and need!
Autistic young people may find this book empowering and reassuring too as they relate to how they use their special interests to navigate the world and their future. Some of them will share Pete's areas of intense focus too!
---
Title: The Family Experience of PDA
Author: Eliza Fricker
What is it about?
Written by a Mum who shares her experiences of 'parenting' and nurturing a daughter with PDA. Eliza herself is an illustrator and so she has produced this book with a wonderful mix of short written explanations accompanied by 'cartoon-style' images – both of which offer examples of everyday family incidents and how Eliza has learned to respond, to meet the (PDA) needs of her daughter. The illustrations offer lots of suggestions others can use. For example, how to react during an emotional meltdown, how to present tasks in a non-confrontational way and so on.
Who is it for?
Although the book is written for parents, to offer support and reassurance as they find their way with their child, the content can also be adapted by those working in schools. The overall message of needing a 'collaborative supportive approach' is for all!

---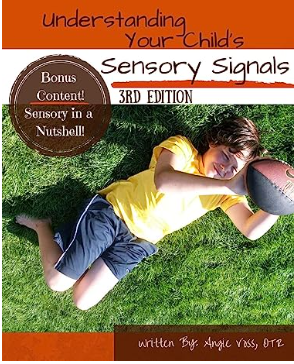 Title: Understanding Your Child's Sensory Signals 3RD EDITION
Author: Angie Voss, OTR
What is it about?
This handbook is designed to be used to explore sensory behaviours that your child is showing you, explain the reasons for those behaviours and what sensory stimulation they are getting from them and then provides ideas to help. Some examples in the book are: Messy hands must be wiped off frequently, Always wants to be carried or held , loves to hang upside down off of things. A great resource for looking to understand sensory behaviours.
Who is it for?
Professionals and parents/carers
---
Title: I'M NOT UPSIDE DOWN, I'M DOWNSIDE UP - NOT a Boring Book about PDA
Author: Harry Thompson and Danielle Jata-Hall
What is it about?
Ariana is a girl with Pathological Demand Avoidance. People think that she is naughty and misbehaves and so in this book she explains what is happening in her head at those times, what it feels like to need to be in control all the time and why doing as you are told is not that simple if you have PDA.
Who is it for?
Anyone trying to understand more about PDA in children and young people, including young people themselves.
---
Title: Following Ezra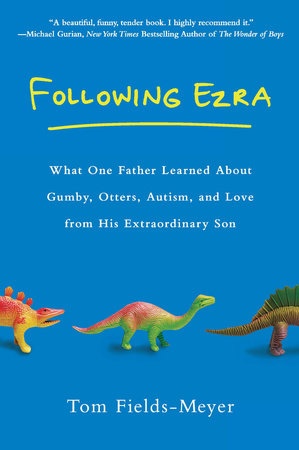 Author: Tom Fields-Meyer
What is it about?
Following Ezra is an important book about raising a child who has autism. Not any child, not all children, not the full spectrum of kids, but one boy named Ezra. In my opinion, it does not presume to be more, to get political or to speak for anyone, though in many passages I find it telling my own feelings and experiences.
Who is it for?
Dads!
"Anyone who is raising a child with special needs should read Following Ezra. It shows how warmth and humour, yes, humour, can help not just the child, but the family, more than most of us could ever imagine."
- James Patterson, New York Times bestselling author

"The moving, fascinating story of a father's journey toward understanding and hope."
- Daniel Tammet, New York Times bestselling author of Born on a Blue Day
---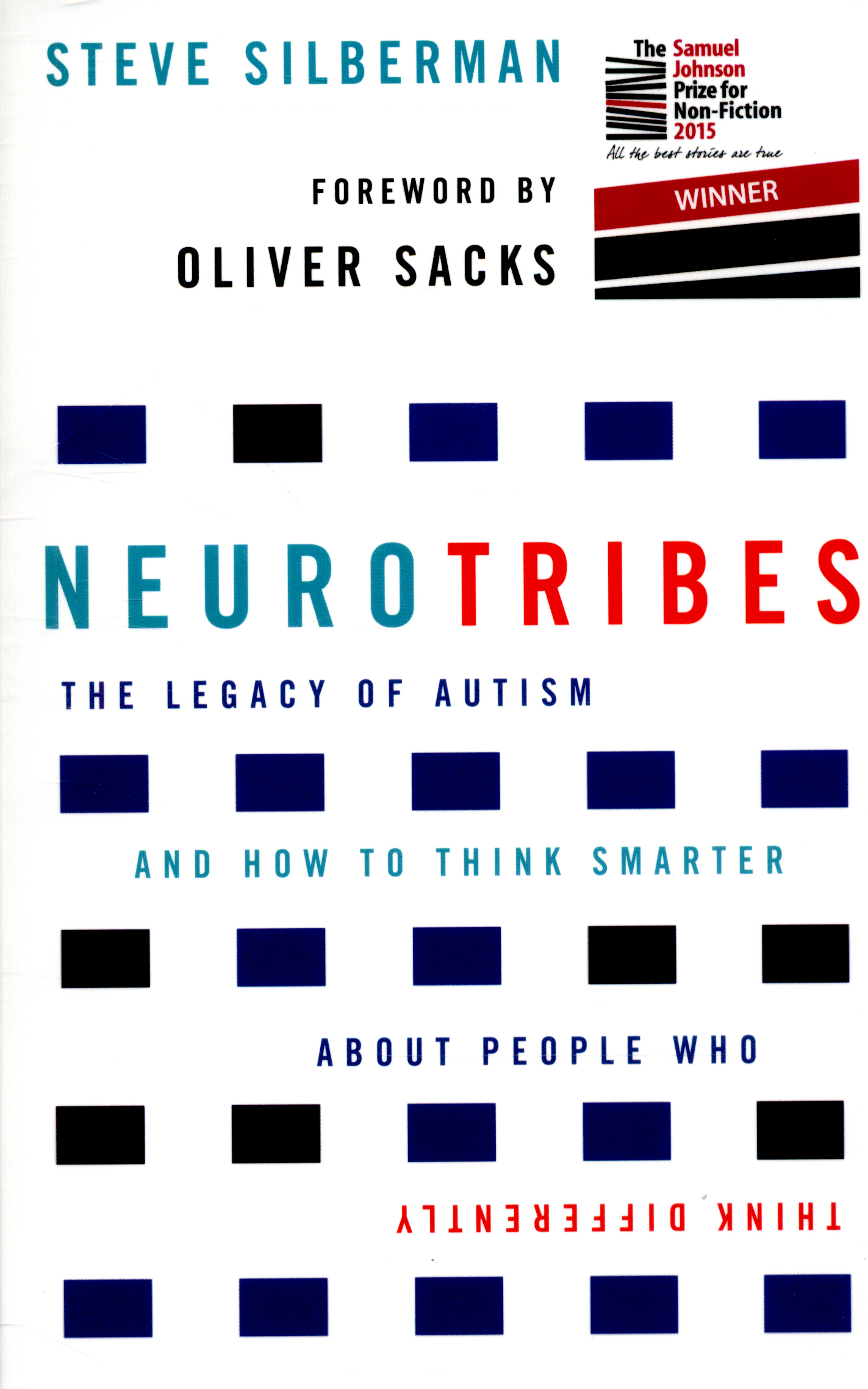 Title: Neurotribes
Author: Steve Silberman
What is it about?
A historical and comprehensive account of autism through history. At time harrowing and at times funny. A breathtaking and stunning narrative. It's a tough read especially the war years treatment of children with autism but worth persevering.
Who is it for?
Everyone!
In The New York Times Book Review, Jennifer Senior wrote that the book was "beautifully told, humanizing, important"; The Boston Globe called it "as emotionally resonant as any this year"; and in Science, the cognitive neuroscientist Francesca Happé wrote, "It is a beautifully written and thoughtfully crafted book, a historical tour of autism, richly populated with fascinating and engaging characters, and a rallying call to respect difference.
---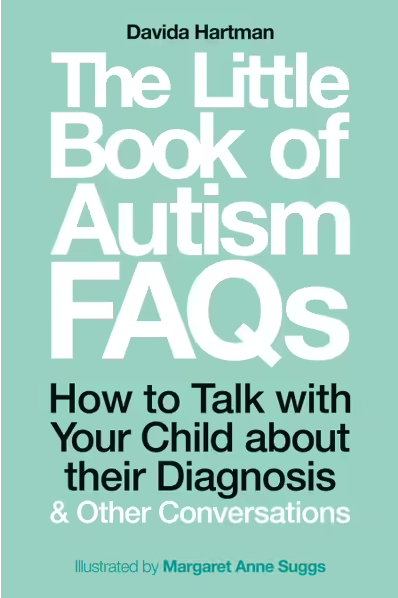 Title: The Little Book of Autism FAQs: How to Talk with Your Child about their Diagnosis
Author: Davida Hartman
What is it about?
A practical and empowering guide for parents who are finding it difficult to talk with their child(ren) about their autism diagnosis. It provides a realistic yet 'uplifting' approach to autism - treating it not only as a disability but as a difference and a valid way to be in the world.
This book equips parents with the language of positivity which will make a difference to many children on the spectrum. It advises on how and when to talk to their child and provides guidance on supporting children's relationship with their peers, as well as how to broach the conversation with the child's siblings.
Who is it for?
Parents
"The more I read on, the more there was to love. Hartman covers difficult questions in a compassionate yet straightforward manner, offering clear and positive guidance to parents."
- Chris Bonnello, author of AutisticNotWeird.com, UK

---
What are we watching?
Title: Neurodiversity Explained
Creator and Location: Kickstart Learning https://www.youtube.com/watch?v=b3rj9nUv0Qg
What is it about? This video explanation of Neurodiversity focuses on the difference between neurotypical and neurodiverse brains and why we need reasonable adjustments in a neurotypical world.
Who is it for? Everyone! including children and young people who love Lego!
---
Title: Monotropism - setting up the science
Creator and Location: https://monotropism.org/explanations/
What is it about?
Autism and Monotropism and the neurology behind it. How autistic people can be in an "attention tunnel" and why autistic inertia can make it difficult to transition from that attention tunnel quickly. This can be interpreted as "challenging behaviour" if not understood.
Who is it for?
All adults living or working with autistic children and young people.
---
Title: Act for Autism 3Cs
Creator and Location: https://actforautism.co.uk/wp-content/uploads/2019/11/Act-for-Autism-3Cs.mp4
What is it about?
Autism as a difference and not a deficit. The 3Cs are a pre-cursor to working successfully with and supporting autistic children, young people and adults.
Who is it for?
Everyone working with or caring for autistic children, young people and adults.
July 2023
---
What are we listening to?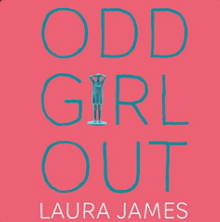 Title: ODD GIRL OUT - An Autistic woman in a neurotypical world
Author: Laura James
What is it about?
Laura is an autistic woman who has had a diagnosis as an adult. She tells her story through sharing her perceptions of everyday situations as a woman, a wife, a parent and an author and journalist and how these can be at odds with neurotypical people around her and how she works through that confusion.
Who is it for?
Anyone looking to further their understanding of autism, women and girls and masking.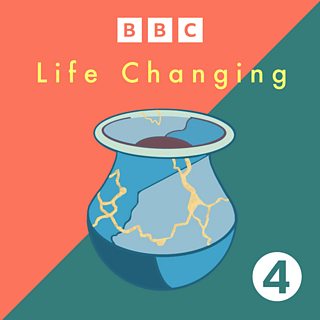 Title: Life Changing – Meal Deal
Presenter: Nicola Shaughnessy speaking to Dr Sian Williams
Link: https://www.bbc.co.uk/sounds/play/m001dndw
What is it about?
**TRIGGER WARNING – Eating Disorders**
It's 2011 and Nicola Shaughnessy is on her way to an academic conference when she stops to buy herself some lunch. As she reaches for a sandwich she suddenly hears a familiar voice from her childhood. That moment and that voice lead to years of psychiatric care and upheaval but ultimately to answers and a better understanding of herself. Now a university professor, she tells her story to Dr Sian Williams.
Who is it for?
Anyone with an interest in links between autism and eating disorders.
Title: Room 5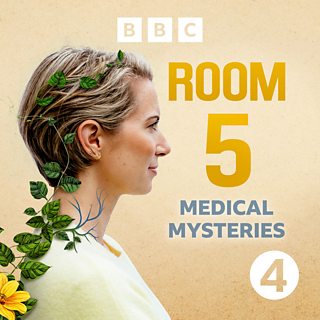 Presenter: Helena Merriman
Link: https://www.bbc.co.uk/sounds/play/m001dn5s
What is it about?
In Room 5, Helena Merriman interviews people who - like her - were changed by a diagnosis. Aged 39, Holly Smale was a successful author - the creator of the bestselling series of children's books, Geek Girl. One afternoon, while talking to her therapist, Holly breaks down, says she feels broken. And so begins her journey to understand why she's always felt different to other people. Psychologist Dr Sarah Lister Brook - Clinical Director for the National Autistic Society - tells us why so many autistic girls and women still go undiagnosed. And Holly Smale shares some life advice with a newly diagnosed eight-year-old girl.
Who is it for?
Those with an interest in the links between women and diagnosis, also those looking for some insight and first hand advice from somebody who has been through the process.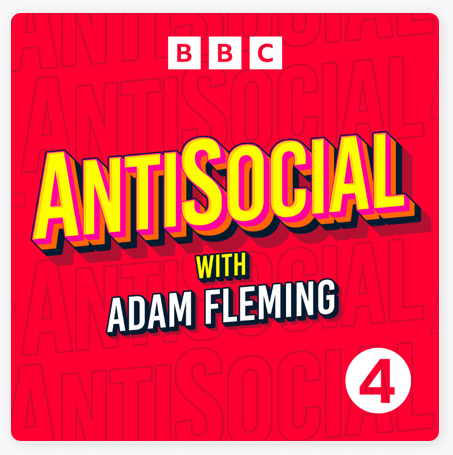 Title: AntiSocial: Neurodiversity and Autism
Presenter: Adam Fleming
Link: https://www.bbc.co.uk/programmes/m001hg00
What is it about?
What is neurodiversity and how has it changed the way we talk about autism? Is it always helpful for people who are autistic and their families? As video app Tik Tok became more and more popular, so too did the use of #Neurodivergent. Videos using this hashtag have racked up 6.6 billion views. Many people who are autistic use this hashtag when posting positive experiences, to help improve understanding amongst their followers. But some say that social media is fuelling an epidemic of people self-diagnosing and that this is damaging for autistic people.
Who is it for?
Those with an interest in the impact of current social media trends as well as adjustments, disorder vs difference, diagnosis, environment and changes and the social vs medical model.
Title: Today (BBC Radio 4)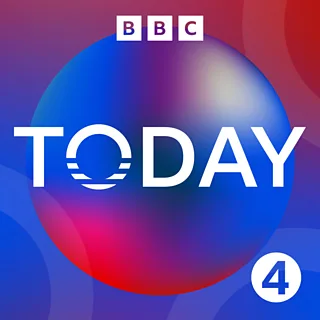 Presenter: Amol Rajan & Nick Robinson
Link: https://www.bbc.co.uk/sounds/play/m001jkyr (skip to 2:35:00)
What is it about?
Diagnosed with Autism at an early age, Arday (37), became the youngest-ever black professor at Cambridge university. He began to read and write in his late teens, supported by his mentor and college tutor. He will join the Cambridge Faculty of Education as a Professor of Sociology of Education on March 6.
Who is it for?
A success story for everyone to enjoy, but with a specific focus on the significant barriers that neurodivergent individuals, those from lower socio-economic backgrounds, and Black, Asian, and Minority Ethnic people face when trying to build careers in the sector.